Hallo my readers,
Are you already living in your financial freedom/prosperity?
When I was growing up, I swore how I would work hard, get myself a good paying job, save a lot of money and secure myself a financial freedom. Waoh, it sounds great, doesn't it? But to my surprise all these were empty declaration!
To me, freedom is not just basking under the sun on a free day, living from payslip to payslip, cursing why the alarm wakes you up in the morning to go to work, and having no time to spend with yourself as well as with your loved ones.
So what next Grace?
First and foremost, I realised that I must put GOD first in all that I do, and the only everlasting profit is the one made under the influence of GOD.
Secondly, it clicked in my mind that a 9hrs/5day job will never make me accomplish my dreams any time soon.
Thirdly, it is nice having diplomas and degrees. However, they neither alone led me to my fully financial freedom.
The basic foundation of a successful life is me and myself. I actually mean you and yourself.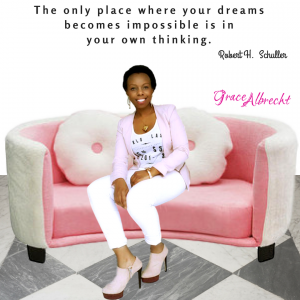 Until a few years ago, my story is different and it feels great. My conclusion is, you have to advance in your skills in order to get higher, speed up the process and your income will no longer be your salary. Your Degree/Diplomas papers will not do you any magic! Step out of your comfort zones and do the magic yourself.
It sucks to be in a financial famine, right? And I am fed up of seeing you struggling.
I want to challenge you today. When is the last time you paid your tithes as the very first thing when you got your salary,  or did someone some kindness without worrying about your other bills?
When is the last time you got a salary increase, or an end of year bonus for the contribution you made to that company's success? When is the last time your boss tapped on your shoulder and said to you "well done and thank you for your determination."
When and when??
Look, you are not alone. God is willing to change those disappointments to appointments.
Kiss your financial famine a big goodbye. Start it today.
Always with love,
yours Grace
Merken