The Naked Truth About Selfie.
Hallo reader,
Well, Mr. Google tells me that more than one million "selfies" are made on a single day. Have you become a selfie-holic? Lord have mercy! Nevertheless, most of these selfies are not the truest expression of oneself from within.
The desire to be liked and to please others has totally messed up with the beauty of the innermost self. As a result, you end becoming a victim of others. You fear experiencing shame and loose face before others. You live a life of fighting to meet the expectations of others. *Sad*
What if I were to tell you that you possess an authentic purpose, which will never manifest on a fake foundation, would you then fight the right battle? The battle to be the truest innermost selfie of yourself?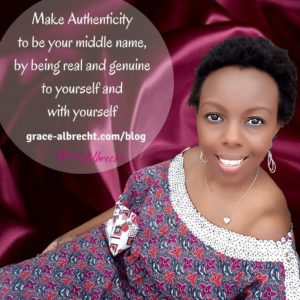 Being authentic is honouring to be the person that God created you to be. However, this does not just happen overnight. It is a process of acceptance, admitting your insecurities and acknowledging them. Accepting to work, invest and develop in your true persona.
Out of my own experience, being authentic is admirable, healthy, productive and very much rewarding. Just try it and let God guard you.
Tips: Start by speaking the truth, forgiving, letting go of things that are not adding value to your life.
"To be yourself in this world which is constantly trying to make you something else is the greatest accomplishment" ~ Ralph Waldo ~
I love you,
yours Grace